Our Products Our Fresh Seafood Products
Our Australian Seafood are the very foundation upon which we base our business. We take great pride in providing a smorgasbord of high quality seafood products at the best possible price point available on today's market.
Categorised below is a summary of the seafood products we carry:
A wide range of seasonal crustaceans including: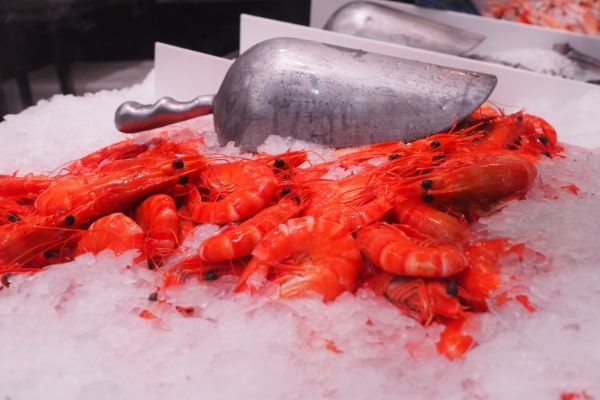 Cooked fresh prawns
Green prawns
Lobsters
Crabs (including live mud crabs) and
scampi and scallops
A fresh range of oysters including: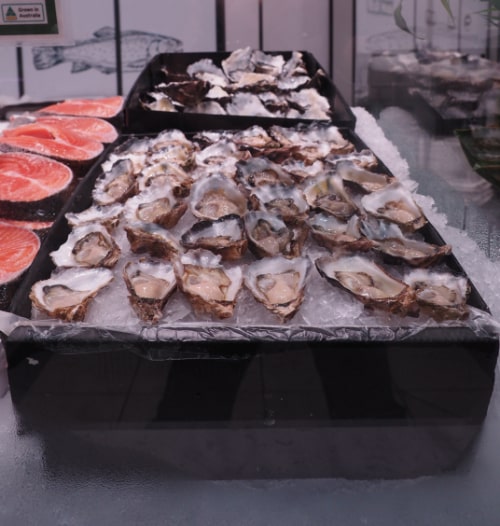 Sydney Rock Oysters
NSW Pacific Oysters
Tasmanian Pacific Oysters and
South Australian Coffin Bay Oysters
The majority of these oysters are shucked on-site to ensure optimum freshness.

A wide range of fresh fillets, cutlets and steaks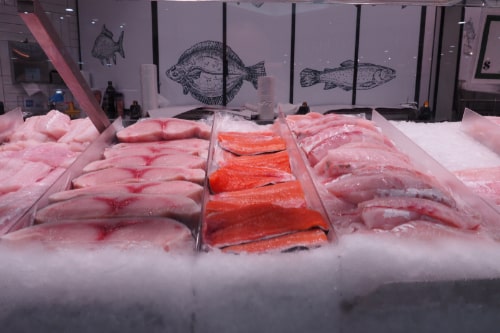 The majority of our fish are from Australian and New Zealand seas and are filleted and prepared on site. Our range includes but is not limited to:
Tasmanian salmon fillets and cutlets
Barramundi fillets
Blue Eye Cod fillets and cutlets
Swordfish steaks and Tuna steaks
Sea Perch fillets
Flathead fillets and
Various types of Dory fillets
A selection of whole fish predominantly from Australian and New Zealand seas, including salmon, snapper, barramundi, silver bream, rainbow trout and many more other varieties.
A wide range of other seafood items including baby octopus, calamari, garlic prawns, and smoked salmon.
We also carry a limited range of quality imported and/or frozen products. For our customer's information we ensure that our labelling and ticketing of all products accurately reflects the origin of the products.
This is our commitment to our customers.


Rouse Hill Town Centre
Shop GR 001 Rouse Hill Town Centre Rouse Hill

Cherrybrook Village
41 - 47 Shepherds Drive Cherrybrook NSW 2126
© 2019 - 2021 Costi's Catch. All Rights Reserved.
Website Design by One Eleven Media