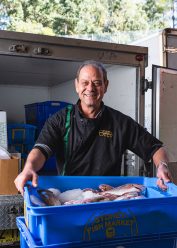 Free Delivery
To thank our customers, we offer free delivery for all orders over $100.
For orders under $100, we charge a $10 delivery fee.
Please note, orders need to be a minimum $50.
Thank you and we look forward to serving you.
Click here to see our Online Catalogue.


Rouse Hill Town Centre
Shop GR 001 Rouse Hill Town Centre Rouse Hill

Cherrybrook Village
41 - 47 Shepherds Drive Cherrybrook NSW 2126
© 2019 - 2021 Costi's Catch. All Rights Reserved.
Website Design by One Eleven Media